This is the rough draft of an article I wrote for SciFi.radio, but wrote too slowly to submit in a timely manner.
July 1 is Canada Day/Fête du Canada. The holiday celebrates the anniversary of the Constitution Act, 1867, when three separate colonies Canada, Nova Scotia, and New Brunswick, were united into a single Dominion within the British Empire on July 1, 1867. The new Dominion had four provinces and was called Canada. Canada now has ten provinces and three territories. When my grandmother was a girl in Manitoba, the holiday was called Dominion Day/Le Jour de la Confédération. The holiday was renamed Canada Day in 1982.
Why is Canada Day important to SciFi.radio? Canada has had a major influence on 20th century science fiction.
Canadian Authors and Actors
Margaret Atwood, CC, OOnt, CH, FRSC, is the author of The Handmaid's Tale, a dystopian novel which is banned in some school districts and required reading in others.
Guy Gavriel Kay is one of the most respected authors of modern fantasy.
Charles de Lint is another major Canadian author.
Lorne Greene (1915 -1987) played Commander Adama on Battlestar Galactica and Galactica 1980 from 1978 to 1980. In 1953 he played O'Brien in Ninteen Eighty-Four. He was born in Ottawa, Ontario.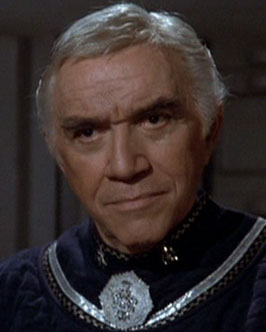 William Shatner, CC, played Captain James T. Kirk in Star Trek: the Original Series. He starred in two episodes of The Twilight Zone, "Nick of Time" and "Nightmare at 20,000 Feet." He was born in Montreal in 1931.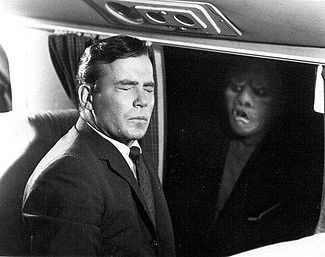 Nathan Fillion played Captain Malcolm Reynolds in the cult classic TV show Firefly and its sequel movie, Serenity. He voiced Green Lantern in several DC cartoons and Johnny in Pixar's Monster University. He played Hermes in Sea of Monsters. Fillion starred in Dr. Hammer's Sing-Along Blog. He was born in Alberta in 1971.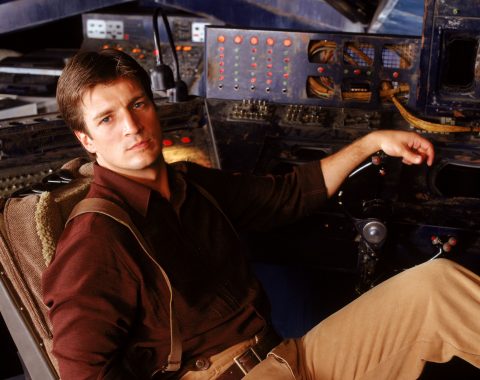 Eugene Brave Rock was born in Alberta in 1978. He played Chief Napi in Wonder Woman.
Filming Locations
Because of the rate of exchange between US and Canadian dollars, many production companies find it less expensive to film in Canada than California.
Highlander: the Series, M.A.N.T.I.S., and Stargate SG-1 were all filmed in British Columbia.
However, Forever Knight and Kung Fu: The Legend Continues were both filmed in Ontario.
Why #CancelCanadaDay?
You may have seen the hashtag #CancelCanadaDay on social media. If you're not Canadian, you may have wondered what and why. Some First Nations citizens feel Canada Day commemorates the conquest and colonization of Indigenous land and people, just as in the USA some Native Americans find Columbus Day offensive for the same reason. The recent discovery of unmarked mass graves of First Nations children at "Indian residential schools" has made the protests stronger this year. Although Canada's relations with the First Nations were far better than US relations with Native Americans, the Canadian government was not blameless in its dealings with First Nations.
Jagmeet Singh, leader of the New Democratic Party, said "While there's things that we can be proud of, absolutely, there are things that are really horrible, and that are a part of our legacy. It does us a disservice when we ignore the injustice, we ignore the bad parts of our history and the ongoing legacy and the impact of those horrible things that have happened, and continue to happen." One problem in North America common to both Canada and the USA (and doubtless Mexico) is that some people don't understand that acknowledging the uglier parts of our national history is not equivalent to hating our country. Erin O'Toole, leader of the Conservative Party, criticized calls to cancel Canada Day celebrations. He said he was "concerned that injustices in our past or in the present are too often seized upon by a small group of activist voices who use it to attack the very idea of Canada itself", and that "the road to reconciliation, the road to equality, the road to inclusion, does not involve tearing Canada down."
Some people have suggested that this year, Canada Day be a solemn time of reflection on past and current injustices. Because of Covid-19, many celebrations will be virtual. Due to the warm, dry weather, some fireworks displays may be cancelled or curtailed to avoid fire risk; the same thing is happening in many parts of the USA on the Fourth of July.
Happy Birthday, Dale!
Today is also the birthday of Dale Midkiff, Buck Wilmington on The Magnificent Seven and Captain Darien Lambert in Time Trax. Happy birthday, Dale!
Would you like to buy a book?